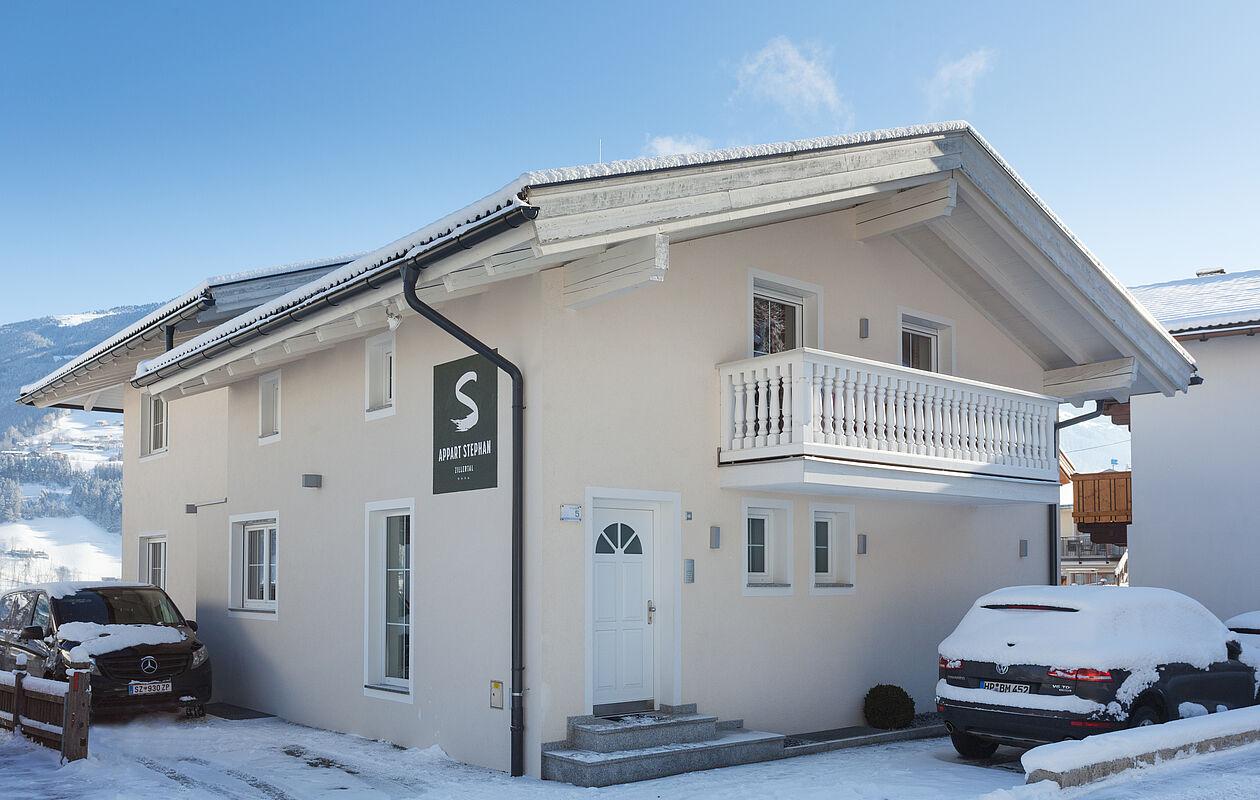 Site Notice
& contact
Information about Chalet Isabella
Should you have any questions about Appart Stephan, get in touch. We are here to help.
Responsible for content:
Familie Stephan Haas
Reisrachweg 18
6272 Kaltenbach
Tyrol, Austria
T: +43-5283-3536-0
F: +43-5283-3536-50
E-mail: info@appartement-stephan.at
Web: www.appartement-stephan.at
Company register number 381275z
Commercial register court Place of jurisdiction
Zell am Ziller
VAT number ATU68755322
Information obigation as per § 5 para. 1
eCommerce law
Austrian hotel contract conditions apply (German|English).
Our bank details:
Bank für Tirol und Vorarlberg AG
IBAN AT69 1639 0001 3923 9202
Bic- bzw. Swift-Code BTVAAT22
Website implementation

Panzerhalle
Siezenheimer Str. 39 B
5020 Salzburg
http://www.go-west.at
Web design
Web concept
Technical implementation
Preparation and entry of contents
Erste Ferienregion im Zillertal / Fügen – Kaltenbach
Spieljoch Sommer (C) Andi Frank
Bergbahnen Skizentrum Hochzillertal
Bergführer Stefan Wierer
Zillertal Arena
Mayrhofner Bergbahnen AG
Tourismusverband Mayrhofen/Hippach
Zillertaler Gletscherbahnen
Shutterstock
Tirol Werbung
Swarovski Kristallwelten
Innsbruck Tourismus
Tiroler Landesmuseen
Achensee Tourismus
Andre Schönherr, Fotographie
Moritz Hoffmann, Fotographie
Thomas Eberharter - Beknaphoto
Moving Pictures GmbH